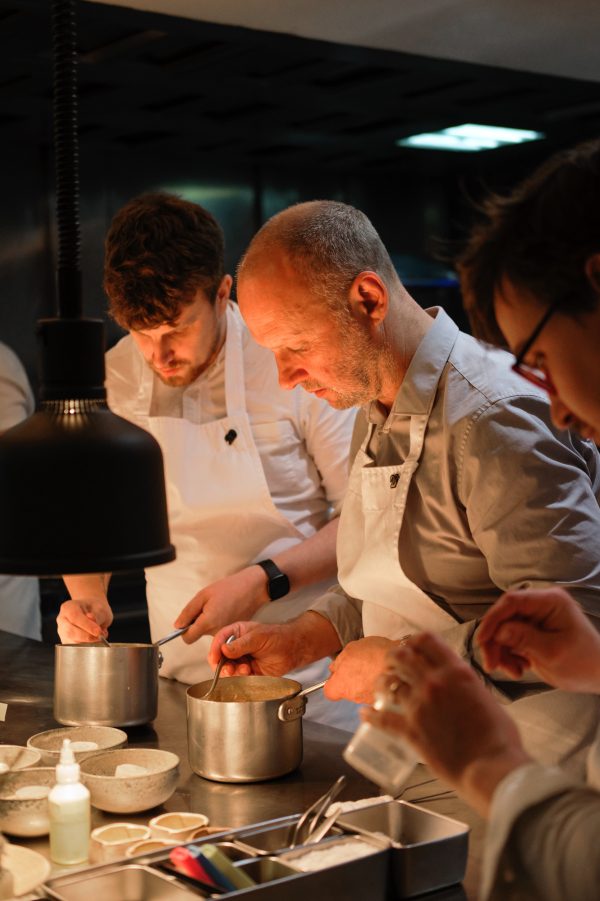 I have always had a passion for ingredients and their uses from an early age. My father was a fruit and vegetable salesman so I became interested in food because of the produce he used to bring home and not to waste any of that produce. It's an attitude I have carried on throughout my professional career.
So, when we opened the doors to L'Enclume in 2002, I had always had the intention of becoming involved with a more sustainable gastronomy but this was accelerated by the fact that general produce was very poor in our area and the only way was to be in control of it ourselves. And over the years it became an obsession not just of quality but sustainability and our vision has become intertwined with the environmental issues that our society faces.
I began to see that farming and how we approach it, with no pesticides or fertilisers and focusing on small-scale local production, is the future of agriculture and sustainable dining. We hope the future will only bring us closer to operating fully zero-waste restaurants, healthier soil and more ways to compost than before. We hope to establish an educational platform for future generations and to further develop the relationship between cooking and growing.

➔
Situated in a former 13th-century blacksmith workshop in Cartmel, L'Enclume continues to inspire from within. Our talented team share Simon's long-standing passion for homegrown, seasonal produce and treat all guests to an ever-evolving dining experience.